Doing the Winnemucca Sand Dunes
When you're spending some time in Winnemucca, you'll want to take part in the Western experience. Now some of that experience is visiting sights that show you how folks in the old west lived and the relics they left behind.
However, if you want to bridge that gap, and see some of the modern Western experience, head out to the Winnemucca Sand Dunes. Silver State RV Park is just 10 miles south of the Dunes, an easy jaunt up the street!
---
The Winnemucca Sand Dunes
The Winnemucca Sand Dunes located in Humboldt County, average around 100 feet tall and extend for 40 miles east and west. They're a great place to go and see some of the austere beauty of the West and to experience at least part of what settlers who strayed from the paths would have encountered.
Modern Dunes
If you want to experience more of the modern West experience, then you're in luck because one of the great things you can do here is ride your off-road vehicles across the dunes. This area is a mix of sandy trails and open dunes. The great thing is that they're free and if you're not there on the weekend, they won't be very crowded. This is a great place for families and beginners to go off roading.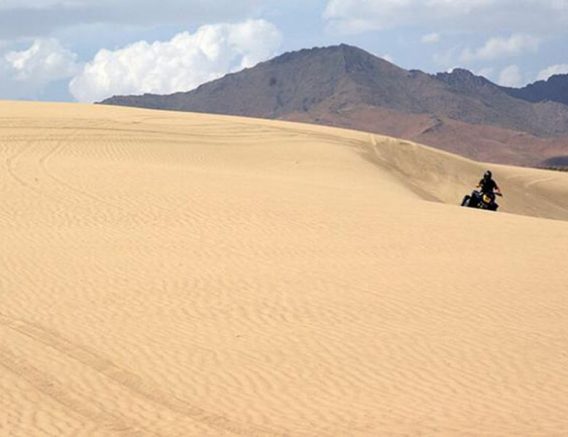 ---
About Silver State RV Park
Located in Winnemucca, Nevada, Sliver State RV Park is near the Winnemucca Dunes. In addition, you have a chance to experience real history as part of the American West. We offer a variety of accommodations and amenities including Wi-fi, cable TV, a Koi Pond, and more. Book your stay or find out more about our accommodations and amenities at https://www.silverstaterv.com/.