Monthly RV Sites in Winnemucca: what to look for in a long-term stay
One of the most appealing aspects of finding a great long-term RV stay is the convenience of leaving whenever you need. Another notable aspect is the number of amenities, and entertainment outlets, readily available.
Not all RV Parks are created equal. The degree of conveniences can vary widely, and if you don't do your due diligence, your long-term RV stay can quickly turn south.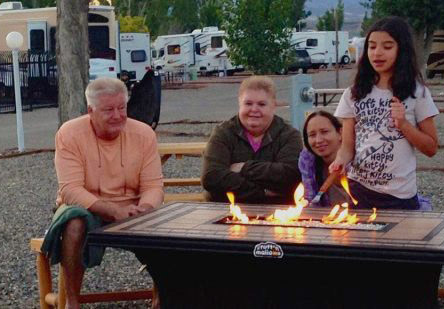 ---
Monthly RV sites in Winnemucca are well worth it!
Here are three things that you should answer in your search for a long-term RV stay:
1. How's the weather?
Temperate weather makes it easier to travel, even if you're staying in one location. Outdoor activities such as: hiking, jogging, swimming, camping, and mostly anything else will involve spending extended periods of time exposed to the elements.
If it's too cold, or too hot, you'll be miserable. In Winnemucca, the summers are warm, arid, and mostly clear. The winters are cool, dry, and partly cloudy. Over the course of the year, the temperature usually varies from the 20's to the 90's and is rarely below eight degrees or above 99 degrees. Keep a jacket for the winter nights though, it is known to snow from time to time in Winnemucca!
2. Amenities that matter
If you're staying long-term then certain conveniences matter more. Some amenities, like laundry & community bathrooms, general store with RV supplies, and maybe staff for camp clean up, are important. But you'll find much more, at Silver State RV Park:
Clubhouse with pool table & lounge
FREE Wi-Fi
48 DirecTV Channels
Kamp K9 doggie park with doggie wash
On-site fitness facility
Shuffleboard court
Heated pool (Mid-May thru mid-Oct.)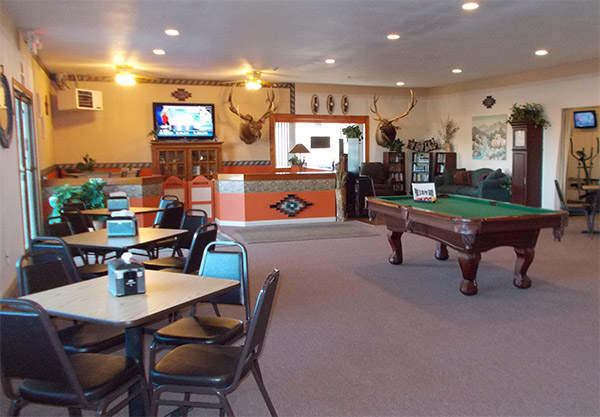 3. Nearby attractions that inspire
Winnemucca boasts a rich cultural community. Enjoy great food at one of the family-style Basque restaurants, as well as many other great dining stops. Bring your poker-face to one of a number of Winnemucca area casinos-24/7. Tote your irons to the Winnemucca Golf Course, for some nine-hole fun.
Some popular outdoor adventure sports here, include:
Hiking
Motorcycling, (trails behind Winnemucca Mountain)
Motocross at Winnemucca Regional Raceway
ATV & motorcycle enthusiasts enjoy Winnemucca Sand Dunes
Ghost towns document the booms and busts of mining life (1880s-early 1900's)
Monthly RV sites in Winnemucca are a great long-term option where you can relax and enjoy a variety of family activities, including pet-friendly amenities. Reserve your long-term stay now.