The Winnemucca to the Sea Highway
Winnemucca, Nevada is a place steeped in the history of the West and when you're leaving from or coming to Silver State RV Park, you have to travel The Winnemucca to the Sea Highway. Many of the travelers who went West were interested in getting to the sea and the route could be quite arduous. Even in the 20th century there was not a good route to go west to the sea.
---
Winnemucca to the Sea Highway Connection
To connect our town of Winnemucca to the West Coast, it was decided that there could be a more continuous, better route than what currently existed. No direct link existed yet from I-80 in Winnemucca to the Pacific Coast.
The plan was called the Winnemucca to the Sea Highway, and it would link Winnemucca to Medford, Oregon and then continue to Crescent City, California. Originally this was going to be a single highway, but it never quite happened that way. Instead you need to take seven different highway numbers to get there. The route does exist and was dedicated in 1962.
The Road
The Winnemucca to the Sea Highway starts at US-95 heading north out of Winnemucca. Before it gets to Idaho, the route goes through State Route 140 in Denio, NV. This is the last place for 100 miles to get gas. As you're driving along the gorgeous rolling desert, sagebrush will give way to rolling ocean at the end of your scenic 494-mile drive. A beautiful site to approach after that long of a travel!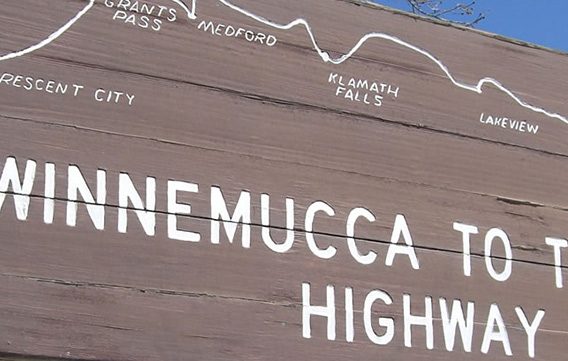 ---
About Silver State RV Park
Located in Winnemucca, Nevada by the The Winnemucca to the Sea Highway, Silver State RV Park gives you a chance to experience real history as part of the American West experience. We offer a variety of accommodations and amenities including Wi-fi, cable TV, a Koi Pond, and more. Book your stay or find out more about our accommodations and amenities at https://www.silverstaterv.com/.